Custom Laptop Case
A laptop is a must for every professional and even student in this technological era. From architecture design to making college assignments, a laptop plays an essential role. But with a laptop, you also need other accessories, such as a laptop bag, protective screen films, USBs, wireless mouse, etc. Among all such accessories, you must pay special attention to the quality of your laptop case. You need a custom laptop case to ensure the safety of your laptop while traveling and when not in use.
Today, we will talk about different factors to consider when buying a laptop case. But before that, let's take a quick look at why laptop cases are so important.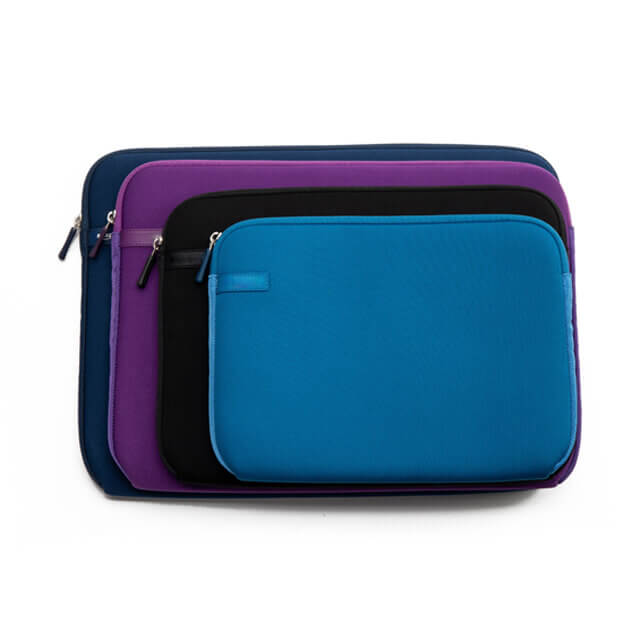 Significance of a Custom Laptop Case
Laptop bags do not only protect laptops from dust and shocks, but they also provide visual benefits. A broad range of laptop bags is available on the market in different materials, colors, and sizes. You will find laptop bags of various qualities, depending on the price range.
A laptop bag doesn't only allow you to keep your expensive laptop protected inside it, but you can also keep other gadgets and documents. Some laptop bags are so sleek that you can only put your laptop and charger bag inside. However, you can also easily find many laptop bags with multiple pockets. It means that you can also put other gadgets and accessories, such as external hard drives, USBs, and other such things.
There are laptop bags that you can wear on your shoulders and bags that you simply lift in your hands. It depends on you what type of laptop bag you want. After buying your custom laptop case, it is important to protect it from liquid spills and other impacts.
Appropriate maintenance of the laptop case or bag will help you improve its longevity. Your laptop case will be protecting your expensive laptop, so you must invest in a high-quality, sturdy laptop case. Therefore, you must choose your laptop case wisely in terms of visuals and quality.
Let's go through some key considerations that you must think about before buying your new laptop case:
1. Right Size
The size of the custom laptop case you choose matters a great deal. Sometimes, people choose the wrong size case just because the design of the case is fascinating. But soon, they realize that the size of the case is not appropriate to keep all of their gadgets inside.
A wrong size laptop case will also not provide ideal laptop protection. Make sure that your laptop comfortably fits into the bag; not being loose or too tight. You should measure the dimensions of your laptop and match it with the case size to ensure that you are choosing the right case.
2. Pleasure or Work?
If you use a laptop solely for work, you must choose a laptop case that is practical and resilient. You also need to make sure that you can carry it from and to work easily. If you use public transport to get to your work, you should prefer extra padding for safety.
In public transport, such as trains or busses, you will usually be knocking around the laptop bad especially during the peak hour. If you use a motorcycle or bike, you should choose a backpack case style that you can easily carry during your rides.
People who walk should consider a waterproof custom laptop case keeping in mind the rainy days. Also, choose a laptop case that should not strain your shoulders and back.
3. Extra Space
We already discussed that laptop bags also helps us keep other important accessories and gadgets, like cords, batteries, and USBs. Therefore, it is essential to choose a laptop bag with separate compartments and pockets to keep those extra accessories.
It will also protect the laptop from scratches and bumps. Laptop sleeves are only good if there is nothing else than a laptop to keep in the case.
4. Quality of the Bag
You must ensure that you buy a high-quality laptop bag. The fabric of the bag must be highly durable. You will use your laptop bag daily, so it must be a high-quality bag to provide excellent protection to your laptop.
Make sure that the case fabric is durable and lightweight. If you prefer extra coverage and a hardtop, you can opt for the plastic casing. The quality of the casing zips is also significant to ensure that your laptop is locked safely in the case. Your laptop case should last many years, but broken zips can make the entire case useless.
Look for a laptop case that has additional padding on the shoulder strap and the case itself. It will provide protection to both your spine and the laptop. Never buy a custom laptop case that is too weighty. A heavy laptop case cut into the shoulder when carrying the case.
A laptop case with adjustable straps will help you customize the case design according to your body. It will keep the case highly ergonomic for when you are carrying it to your office on a bus or train.
The waterproof lining of a laptop case is essential to keep the laptop safe in rainy conditions. Of course, you don't want to wet your laptop just because your laptop case was not waterproof. Moreover, you should also look at compartments that are scratch-resistant, if you will also carry a tablet or an iPad in the laptop case.
5. Style
You always choose things that represent you the best. Therefore, the laptop case you choose must present your personal style. Most people prefer style over other traits of a laptop case.
If you are one of them, you should look for different styles of laptop cases and choose one according to your choice. Whether you prefer a casual look or an executive look, you can easily find an array of styles in the market.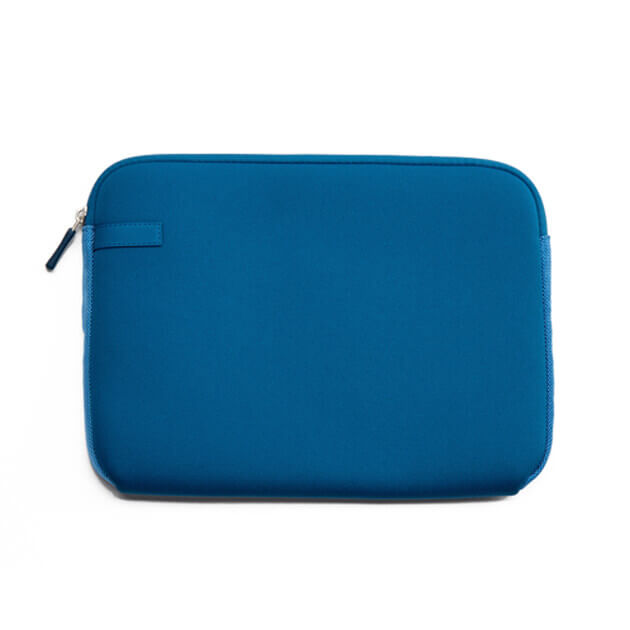 Final Thoughts
Whatever type and style you choose, make sure that the laptop case comes with a warranty. It will provide you peace of mind. Choose your custom laptop case carefully because it is not just the laptop case that worth it, but your laptop that needs protection.
Choose a case that is practical, aesthetically good, and has an overall exceptional build quality. Also, make sure that you are choosing a comfortable case that shouldn't strain your body.
Click here for a variety of high-quality laptop cases.