Factors to Keep in Mind Whilst Buying the Suitable Laptop Cases
In the world of technology where humans are excessively breeding on the latest gadgets, it ideally needs a laptop. The small, trendy yet easy-to-carry gadget is what connecting the world. But what is more important, is the fact is that one should keep in mind the factors when purchasing suitable laptop cases.
The idea is that it should not be a misfit, especially for an office-going person. The laptop case otherwise known as a laptop bag is a perfect travel partner. It should be handy, portable, and spacious which means it has enough space to stock the essential official documents. It should be user-friendly. The chosen bag should be good lightweight. Always lookup for a bag that does not carve a dent on the user's shoulder. Furthermore, the accessibility mode should make the user grab the bag at once. The bag should be a complete style statement.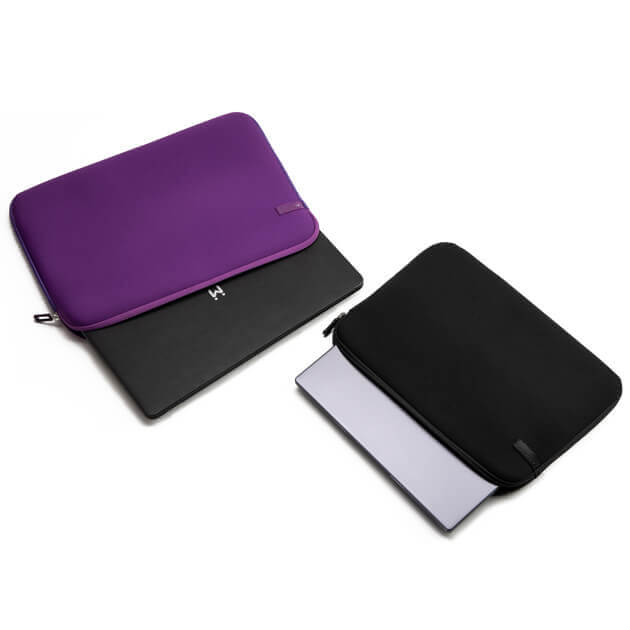 Common Mistakes While Buying Laptop Cases
With the user, all caught up with the aesthetics of the laptop bag, they tend to make mistakes when purchasing them. Read more here
Following are some of the common mistakes that one gets caught up with:
Seems Like a Misfit
Try not to ignore the size of laptop cases. Now, this is something really important, the user should be aware of the exact size of its laptop. Just like if the user has a 13-inch laptop then it should make sure that it gets a bag that fits its laptop requirement. Similar is the case with a 15 inch and a 17-inch laptop which do require a bigger size for sure. The user should make sure that the bag size is not a misfit.
The laptop case should ideally be a snug fit. This is similar when comparing it to a helmet. When a safety gadget comes loose, the user is prone to accidents. So, carrying a laptop bag that is not in accord with your laptop size causes potential risks to your laptop.
Comfortable To Carry Around
One of the variants of the laptop cases is the backpack. These backpacks serve as an ideal substitute for laptop bags that may be too heavy at times. Thus, choosing to carry a bag pack especially when the user is always on the go will help cut off the extra weight.
An ideal bag pack features two padded shoulder straps. Hence, this is a supportive feature in accommodating extra weight. In case, the user has extra heavy items on board then the bag pack comes around to the rescue. It helps in maintaining a good posture. Furthermore, the user is no longer bound to stay in one place.
The ideal combability structure stands tall when the user locates a chest strap in it. The chest otherwise known as a sternum strap is ideal for people with small shoulders. There is a proper hold of the shoulder strap which prevents it from sliding. The star feature is an ideal comfort zone. Apart from the bag pack comes the messenger bag.
Spend A Buck and Find the Most Durable Storage Bag
The biggest mistake that anyone can make while choosing laptop cases might be compromising on its quality. Searching for affordability does not mean that you need to compromise on quality.
There are several options out there, where you can enjoy premium quality without ending up being bankrupt. The long-term sustainability and the durability factor present in the bag will put the user at ease. Since the laptop bag is there to serve the user for a longer period, a low-quality bag would wear out quickly.
Durability of the bag is another important factor that requires consideration. Investing in a good-quality laptop bag would ensure its durability. You will not end up with torn bag within few days of use. Therefore, it is never a good idea to compromise on the quality in order to save a couple of bucks. Trust us, when we say that investing in a low-quality laptop bag would force you to buy a new one in no time. Thus, you will end up spending more than you tried saving.
Sleek Design vs. Usability
If you are looking for cute bags, you might end up with something that offers zero protection. In most cases, the beasts hold up. We are not saying you choose the worst-looking bag, but there is no harm is cutting down on the looks while enjoying the protection and usability the bag tends to offer.
The great thing is that you can enjoy a steady bag in different colors, a smart design, and even have some printed ones. So, just make sure that your laptop case does what it is supposed to do, then just being a fancy wrap around your laptop.
The Most Confusing Question: Waterproof or Water-Resistant?
Choosing the best laptop cases available on the market is not an easy task. You need to invest time and do thorough research. After all, you would be putting a couple of hundred-dollar machines in that bag. Therefore, it not only needs to be durable, and steady, but it should also be waterproof.
Knowing the difference between water-resistant and waterproof can help you make a better choice. A water-resistant bag is slightly able to resist the penetration of water. However, it cannot completely block the entrance of water.
Waterproof, on the contrary, would ensure that no amount of water would enter the case. In case, you are less likely to carry your laptop outdoors and in heavy rains, a water-resistant bag would be sufficient. However, if you are using a laptop mostly in outdoor conditions, a waterproof case is imperative for the longevity of your laptop.
For more information and guidance, feel free to visit our website or contact us here