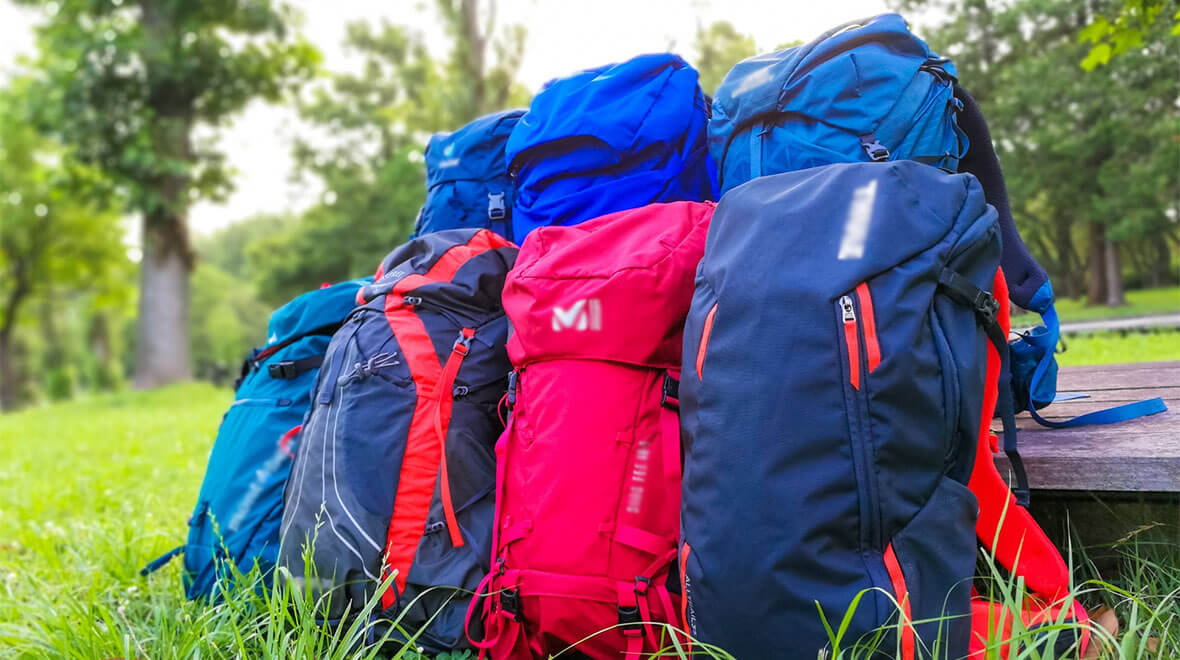 When you dive into the range of modern backpacks, it sometimes gets a little uncomfortable. So many models and types, and all "specially designed" and "best suited". Backpacks for tourism, skiing, cycling ... how many are there, and what are the main differences?
So, all backpacks can be divided into two large groups:
tourist backpacks - created directly for hiking;
sports backpacks - for bicycles, multisports, etc.
A backpack is probably the first thing that comes to mind when you hear the word hike. The first thing you see when opening the website of an online store is a filter - expeditionary, trekking, assault backpacks ... We will talk about this in more detail.
Tourist backpacks
As a rule, for the convenience of classification, all tourist backpacks are divided, depending on the volume, into:
"Expeditionary backpacks";
"Tourist";
"Trekking";
"Backpacks for mountaineering" - a separate category.
"Expedition Backpacks"
This is a category of backpacks designed for use in conditions of long autonomous travel. First of all, they are in demand among mountain tourists. As a rule, these are backpacks with a volume of 80 liters or more, adapted to carry heavy loads. Most often, the harness systems of these backpacks have a rigid frame structure and anatomical back support. This allows the main weight of the equipment to be transferred from the shoulders and spine to the hips. Thus, after a long day of walking, you do not feel pain in your back and shoulders. Unfortunately, the reinforcement of the harness of the backpack inevitably leads to an increase in its weight. On average, a 100-liter expeditionary backpack will weigh about 3 kilograms. Many mountain tourists have come to terms with this state of affairs, prioritizing their health. They try to save weight on other gear.
"Travel backpacks"
This is probably the broadest category. It contains backpacks from 50 to 80 liters, designed for medium travel. Their suspension systems provide for the carrying of medium-heavy loads, which in turn affects their own weight - on average from 2 to 2.5 kilograms. These backpacks are designed for a wide range of athletes - hikers and mountain tourists. Backpacks in this category can be strikingly different in the rigidity of the back structure. Depending on the manufacturer and the specific model, the backpack may have an aluminum frame, an anatomical foam back, or a combination.
"Trekking backpacks"
This is the word tracking that has set the teeth on edge - everyone has heard it twenty times, but still what is it. ... So, tracking implies passing a walking route that does not require special skills and abilities from the participant, but only sufficient physical shape. As a rule, the day transition on the trekking route is carried out from the shelter to the shelter. In this format, traveling from village to village, you can easily walk through the Alps. In every shelter you can have lunch and buy a "snack" for the next crossing, you don't need a tent - you sleep there. Thus, from all the equipment you have a small amount of clothes, a camera, water, a little food ... And all this easily fits into a backpack with a volume of 40-50 liters. As a rule, trekking poles are the only additional equipment on such a route, so trekking backpacks do not have many external suspension options.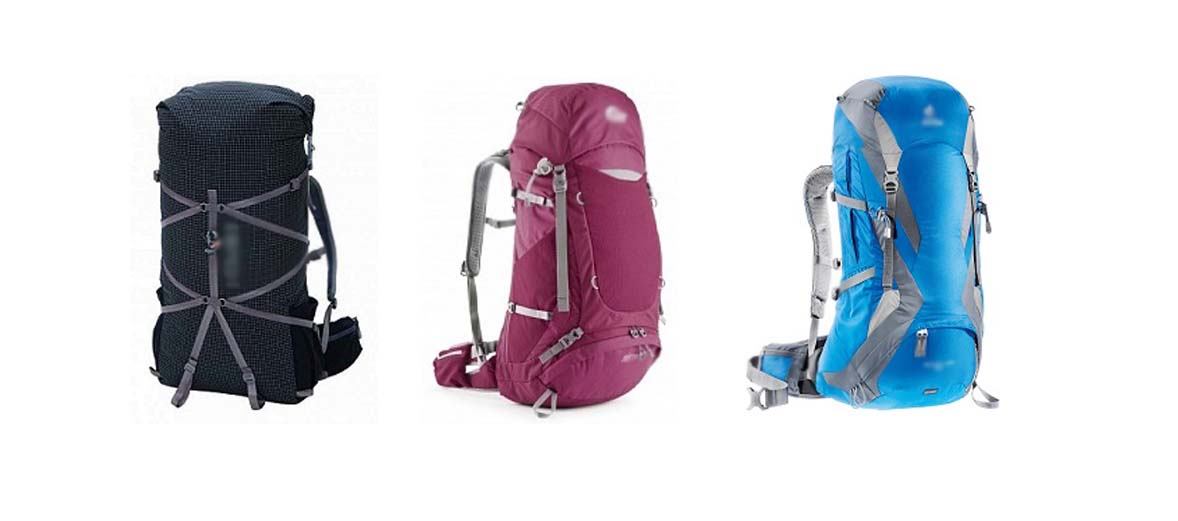 "Backpacks for mountaineering"
A separate category in which backpacks for mountaineering fall. As a rule, the ascent to a great height includes several phases - acclimatization and the actual ascent itself. They are usually no longer than three to five days. Approximately so much a person can spend in conditions of great height. Climbing backpacks have common features with trekking ones - as a rule, they also do not exceed a volume of 50 liters. During the ascent, a supply of food is taken for the same few days, a minimum of things, fuel. But climbers, in addition to telescopic poles, take crampons, ropes, ice axes, quickdraws, boraxes … much of this is attached to the external suspension of the backpack. Such an organization of a climbing backpack allows you to quickly get the necessary equipment on your own or with the help of a partner. This is the main difference between a climbing backpack and a trekking one - it allows you to place outside a lot of safety equipment that may be needed during the route.
How to choose a backpack?
So, we have listed the main categories of tourist backpacks, it remains to answer the question of what to choose.
Often after reading this kind of articles, questions arise - "Well, okay, we'll go for ten days, is that a lot or a little? What to see - an expeditionary backpack or a tourist one? "
We answer - the choice of the volume and type of backpack directly depends on your route - estimate the amount of things, food and equipment, the field of which choose a backpack.
If you do not know what kind of backpack you need for the route, but understand the need to purchase it, then it is best to purchase a backpack at the end of the collection. Then the scale is already clear.
There are all sorts of tricks and tricks to make the most of your backpack when packing. For example, all kinds of compression bags and sealed bags.
The rule is simple - if you are in doubt about the size of the backpack, it is better to take a little more. An extra ten liters will not make the weather, but they can help you out in an unforeseen situation - if there are more things or you have to unload a friend.
In conclusion, I would like to say that not a single tourist backpack, no matter how good it is, will carry itself. Remember that the average healthy man in normal physical condition can comfortably carry about a quarter of his weight. The woman is one-fifth. The 120 liter backpack can hold a lot of things, but don't forget that you have to carry it later.