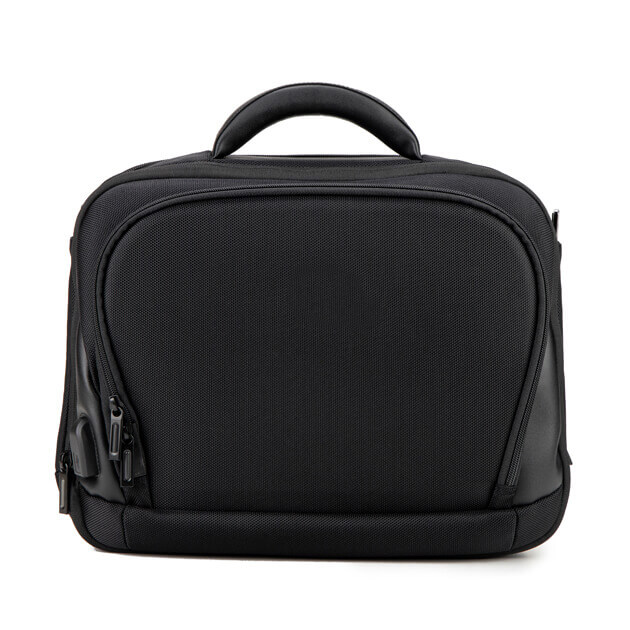 Why did you buy laptop bag? Naturally, if you are reading an article on how to choose a laptop bag , then you have a laptop. So, why do you need a laptop? This is a rhetorical question, but everyone has their own answer:
it's fashionable
it's necessary for business, for traveling
to go online at any time
to take notes from lectures
and to watch movies on the train
In most cases, laptops are bought because of their mobility in order to be able to take a computer with you if necessary.
How to choose a laptop bag?
And in order to conveniently, and most importantly, safely move a laptop from point A to point B, a special laptop bag will come to your aid. And the choice of a bag for a laptop is a responsible matter that must be approached carefully and deliberately.
After all, a laptop is a complex device with hundreds of electronic circuits, which are very fragile and delicate and require careful handling. We trust laptops with the most important things - information, our thoughts, business information, and priceless photos.
And we want our information to be securely stored. That is why the question of how to choose a bag for a laptop or what bag to buy arises for every owner of a brand new gadget.
So, what you need to pay attention to when choosing a laptop bag:
Laptop diagonal size
One of the main characteristics of a laptop is its diagonal size. Depending on this, different sizes of laptop bag come. Of course, each laptop has different dimensions:
its height
width and length
as well as the inner compartment of a laptop bag
Knowing the diagonal of the laptop, you can pick up a bag and put the laptop there. Naturally, a small laptop will fit in a large bag. It will hang out there, unless, of course, it is fixed with special straps.
What type of laptop bag you should choose?
The type of laptop bag is determined by your lifestyle, how you move around and where you will take your laptop. If you travel by car and you always need a laptop at hand, a laptop case is quite suitable for you - thin and comfortable, small and convenient.
The cover will not protect against bumps - except for the scratches that a laptop expects when driving in the front seat of a car.
Perhaps you are a businessman and you need a stylish business briefcase. If you're traveling or looking for maximum protection, a hard case is the way to go. Young people are more suitable for a backpack or a classic bag with a long strap.
Degrees of protection for laptops
As in the previous paragraph, the choice of the protective properties of the bag depends on your lifestyle and lifestyle.
Laptop bag manufacturers offer different types of protection: moisture protection, side impact protection, scratch and dust protection, or just you need a laptop bag. Also, some bags have increased security features and lock the laptop compartment.
Additional pockets
How to choose a laptop bag? In addition to a laptop, we often need to carry a charger, a spare battery, paper documents, and much more. To do this, many bags have separate pockets - pockets for keys, pockets for a mobile phone, an organizer compartment ... when choosing a bag, think about what you need to carry in it and how many additional compartments you may need.
Design
The design of the laptop bag plays an important role. It should be practical, comfortable, but at the same time have a decent appearance, not stand out from the general style of clothing, but rather emphasize your style and your individuality.
Price
The price of a laptop bag depends on many reasons - from the material, from the manufacturer, from the designer of the bags, even from the laptop itself - expensive bags are made for expensive laptops. But even cheap laptop bags can provide all the features you need.
The laptop is by definition a mobile device, which you can take wherever you want. However, during transport it must be well protected from scratches or falling. One of the most popular accessories, used to carry the pc safely, is the pc bag. What to pay attention to when buying?
Size, quality of workmanship and comfort of use: these are the most important aspects to take into consideration when choosing a laptop bag.
Laptop bag: who is it suitable for?
While men usually prefer the backpack to carry the PC, women definitely focus on bags. Usually it is a matter of habit, many women wear the bag for every day, and so if they want to carry the computer, they instinctively focus on its equivalent.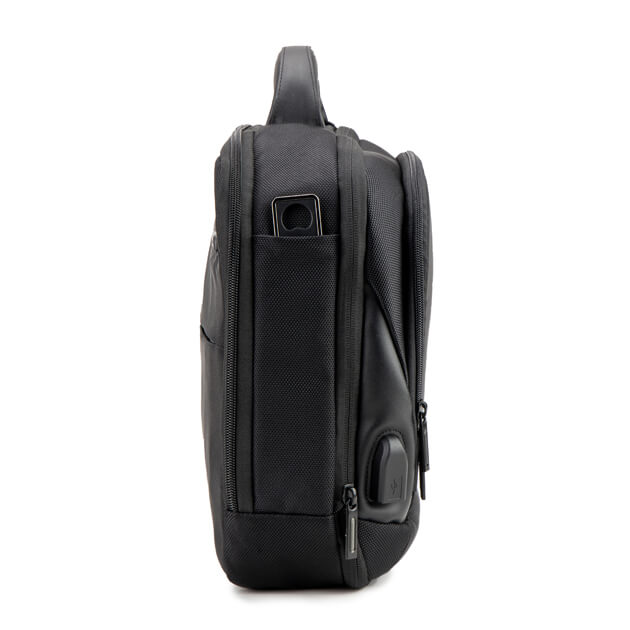 In addition, laptop bags, even those in fabric, look better as an accessory for formal outfits. Unlike backpacks, which have a sporty character, bags go well with both men's suits and women's blazers or suits. If you have to carry your laptop with you every day to work, and the dress code is required in the office, you should focus above all on genuine leather bags that stand out for an elegant design.
Which laptop bag to choose?
You already know that the bag will better meet your expectations. But would you like to know what to pay attention to when buying, to choose the right model? The main aspects are:
bag size,
capacity,
weight,
safety,
Comfort of use.
The crucial factor is the size of the laptop bag. This accessory should be well adapted to the size of the device, it must be neither too small nor too large, because only then will we be able to insert the device in a stable and safe way.
The capacity of the laptop bag will be of particular importance if, in addition to the computer, you intend to bring us documents or other necessary items. In this case, you should also pay attention to the quantity and sizes of the pockets and compartments, which will help you, keep everything in order.
The weight of the bag is also very important, which translates into comfort of use. Usually, the lightest are the polyester and nylon models, while leather bags, although they are undoubtedly very elegant, are generally heavier.