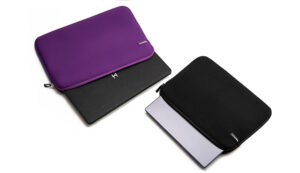 In today's fast-paced, technology-driven world, electronic devices have become an essential part of our daily lives. From smartphones and tablets to laptops and cameras, these devices hold valuable information and serve as our digital companions. However, with their increasing importance, protecting these devices from accidental damage has become paramount. That's where neoprene cases step in.
In this blog post, we will explore the numerous benefits of using neoprene cases for electronic devices. Whether you're a tech enthusiast, a frequent traveler, or a professional in need of device protection, understanding the advantages of neoprene cases will undoubtedly help you make an informed choice. Let's delve into the world of neoprene and discover how it can revolutionize the way we protect our electronic devices.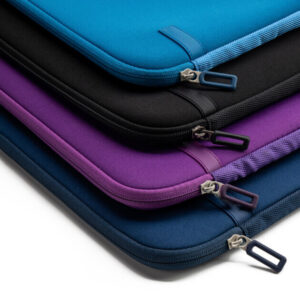 Neoprene is a synthetic rubber material that possesses unique properties which make it an ideal choice for various applications, including protective cases for electronic devices. Originally developed in the 1930s, neoprene was primarily used for industrial purposes. However, due to its versatility and remarkable properties, it has now found its way into consumer products, particularly in the tech accessories industry.
Neoprene is known for its durability, flexibility, and resistance to oil, chemicals, and abrasions. Its thermal and moisture insulation properties, along with its versatility, have made it a valuable choice in industries ranging from sports and fashion to industrial and electronic device protection.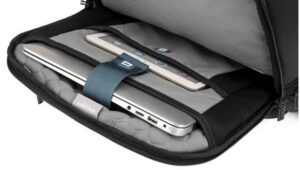 Electronic devices have become indispensable in our lives, storing valuable information and serving multiple purposes. However, they are also highly vulnerable to damages.
Scratches: scratches.
Water:
Dust:
Impacts:
Ensuring the protection of electronic devices is crucial to maintain their longevity, functionality, and value. Neoprene cases provide a reliable solution to mitigate these risks and safeguard electronic devices. In the following sections, we will delve into the specific advantages that neoprene cases offer in terms of durability, water resistance, scratch and dust protection, and impact resistance.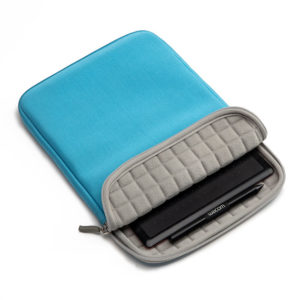 Neoprene cases offer excellent protection against impacts and shocks due to their inherent durability and shock-absorbing properties. They act as a cushion, minimizing the risk of damage to electronic devices even in accidental drops or bumps. Real-life scenarios where neoprene cases prove effective include situations like commuting in crowded areas, where devices can accidentally fall or collide with other objects. Neoprene cases provide a reliable buffer, ensuring the device remains unharmed.
Neoprene's water-resistant properties make it an ideal choice for protecting electronic devices from accidental spills and light rain. The material acts as a barrier, preventing moisture from seeping into the case and reaching the device's sensitive components. For outdoor enthusiasts and travelers, neoprene cases offer peace of mind by safeguarding devices from water damage during activities like camping, hiking, or beach trips. They provide an added layer of protection against unexpected wet conditions.
Neoprene cases provide a layer of defense against scratches, preventing them from marring device screens or casings. The material's flexibility and softness help reduce the risk of surface damage, even when devices come into contact with rough surfaces. By minimizing dust accumulation, neoprene cases help maintain the cleanliness and longevity of electronic devices. Dust particles can interfere with ports, vents, and buttons, potentially leading to performance issues. Neoprene cases act as a shield, preventing dust from settling on the device.
Neoprene possesses excellent thermal insulation properties, protecting electronic devices from extreme temperatures. It acts as a buffer, preventing rapid heat transfer and shielding devices from both excessive heat and cold. Individuals residing in locations with extreme climates can benefit greatly from neoprene cases, as they help maintain optimal operating conditions for electronic devices. Whether it's shielding devices from scorching summer heat or freezing winter temperatures, neoprene keeps devices functioning reliably.
Neoprene cases are lightweight and compact, making them highly portable for travel and daily use. They add minimal bulk to devices, allowing for easy storage in bags, backpacks, or pockets.
Some neoprene cases come equipped with additional features like handles, straps, or pockets, further enhancing portability. These features provide convenience in carrying devices, storing accessories, and ensuring easy accessibility.
By leveraging the advantages of neoprene cases, users can protect their valuable electronic devices effectively while enjoying the ease of portability and extended durability.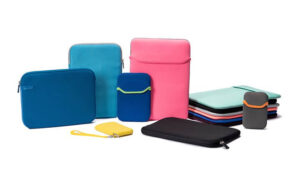 Neoprene cases not only provide excellent protection for electronic devices but also offer opportunities for customization. Companies and individuals can personalize neoprene cases with their logos or designs, making them a valuable branding tool. By adding a logo or design, neoprene cases become more than just a protective cover they become a reflection of personal style or a means of promoting a brand or business.
Another advantage of neoprene cases is their flexibility in tailoring to fit specific device models. With precise measurements and designs, neoprene cases can perfectly accommodate various electronic devices, ensuring a snug and secure fit. This customizability provides optimal protection by preventing devices from moving or shifting within the case, reducing the risk of damage due to impacts or accidents. It also allows for easy access to device features, such as ports, buttons, and cameras, without the need to remove the case.
By offering customization options and tailored fits, neoprene cases not only provide protection but also become a unique accessory or promotional item. Whether for personal use or as part of a marketing strategy, the ability to personalize neoprene cases adds another layer of value and appeal. So, consider the benefits of customization and tailored fits when choosing neoprene cases for your electronic devices.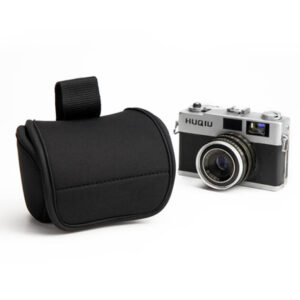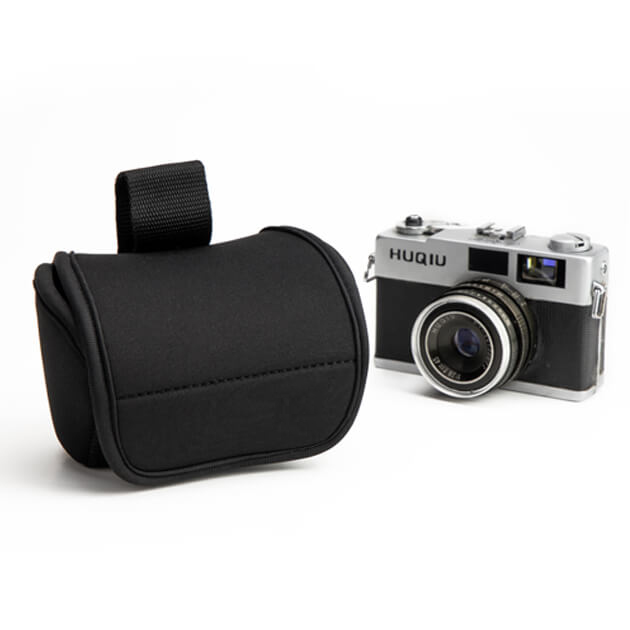 In conclusion, neoprene cases offer a range of benefits that make them the ideal choice for protecting electronic devices. From their durability and impact resistance to water resistance, scratch and dust protection, and thermal insulation, neoprene cases provide comprehensive and reliable protection. They also offer customization options and tailored fits for a personalized touch. Don't compromise on the safety of your electronic devices and invest in neoprene cases and experience the difference they make in preserving the longevity and functionality of your valuable devices.