Introduction
EVA, which stands for Ethylene-vinyl acetate is a copolymer that consists of ethylene and vinyl acetate. EVA is an elastomeric polymer that produces materials that are similar to rubber in softness and flexibility. This material has properties like low-temperature toughness, crack resistance, waterproof, and UV radiation resistance. Eva sheets are easily cut and molded into the desired shape. Cases come in different materials, there are soft neoprene cases that are like fabric, there are hard plastic ABS cases, and then there is EVA hard case, which is both, hard and soft. In this article, we will tell you why you should choose EVA hard case over any other type of case.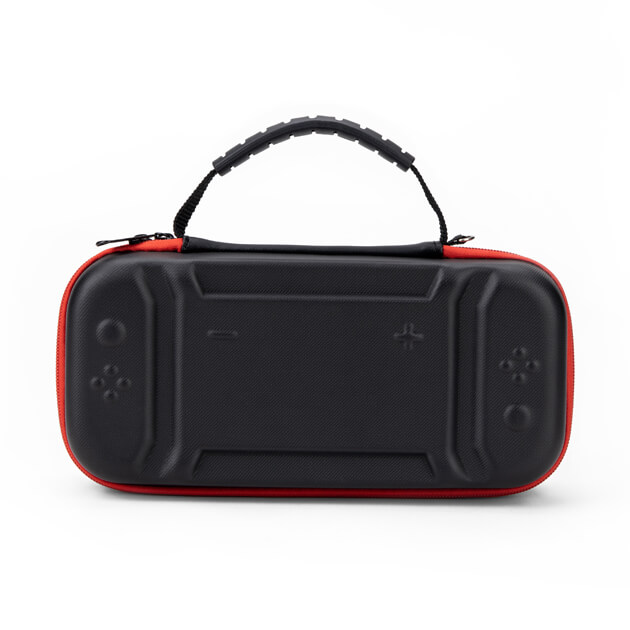 Reasons to choose EVA hard case
There are many advantages you can avail of if you choose an EVA hard case instead of any other type of case manufacturer.
High protection
The EVA hard case is highly protective. How? EVA is a closed-cell foam, which means that it is waterproof and shockproof. If the EVA case experiences bumping, there will be no damage done to the things stored inside.
This is because; the EVA hard case absorbs all the shock, protecting the things inside it. Additionally, the EVA hard case is also heat-resistant and chemical-resistant. This means that whatever you store in your EVA hard case, will not break, or be crushed, and it will be safe from humidity.
Low cost
A great characteristic of the material EVA or Ethylene-vinyl acetate is that its sheets are easily cut and get molded into any shape you want. The EVA gets much easily molded compared to plastic, aluminum, or any other material.
This is the reason it has a lower manufacturing cost as well. The EVA foam gets its custom shape and design using the thermoforming process; its tooling cost is very low. Hence, choosing EVA hard case is a much beneficial choice.
Embossed or debossed logo
As the EVA foam is molded with the process of thermoforming, it is very easy to emboss or deboss the logo. The logo image can easily be made with the tooling stuff and added at the very end of the manufacturing process.
If you have a brand logo you want to display on your EVA hard case, then this process is the best option as it is a very simple and cheap process compared to silkscreen printing, rubbery patch, or any other.
Many options for the surface material
The EVA hard case provides the users with a broad range of options for the surface material. These options include 600 D polyester, 1680 D nylon, matte PU Leather, textured PU, and many others.
This means that you get to choose your desired material for your EVA hard case. This is not an option in other types of cases such as plastic cases.
Perfect for traveling
The EVA hard case is the best option for you if you are traveling. People who travel a lot will know the importance of having a good-quality storage case for smaller, more important things is very crucial.
People who travel multiple times a year need a very good quality, highly durable, protective case for their belongings. Compared to other material bags, the custom-molded EVA cases are much more durable and protective.
The EVA cases will last long even after multiple trips each year. Moreover, the EVA hard case with zippers is very lightweight, easy to carry, and the best option for people who travel very often.
Great protection against spills
Using an EVA hard case for storing your electronic belongings is a very crucial thing to do. As mentioned above, the EVA hard case is water and shockproof.
This means that if you spill your drink or any other liquid in the presence of your electronic belongings, then your electronic belongings will be safe as long as they are protected with the EVA hard case. The liquid will not get past the EVA hard case and your belonging will be safe.
Protection of electronics against static charges
Have you ever felt a small current pass through you when you touch something? That is a static charge. When two things rub against one another, it produces static charges. This static charge (electricity) can be harmful to your electronic devices.
However, worry not, because the EVA hard case will also protect your electronics from static charges as well. The static charges will not be able to pass through the thick EVA casing.
Environmentally friendly
Everyone is aware of the fact that saving the environment and having the least negative impact on the environment is a crucial factor to consider. Using materials that last a very long time and that do not require you to replace them every so often is the key.
This means that using materials that are high quality, very durable, and last a long time are the best options. In addition, what do you know; all of these features are already present in the EVA hard case.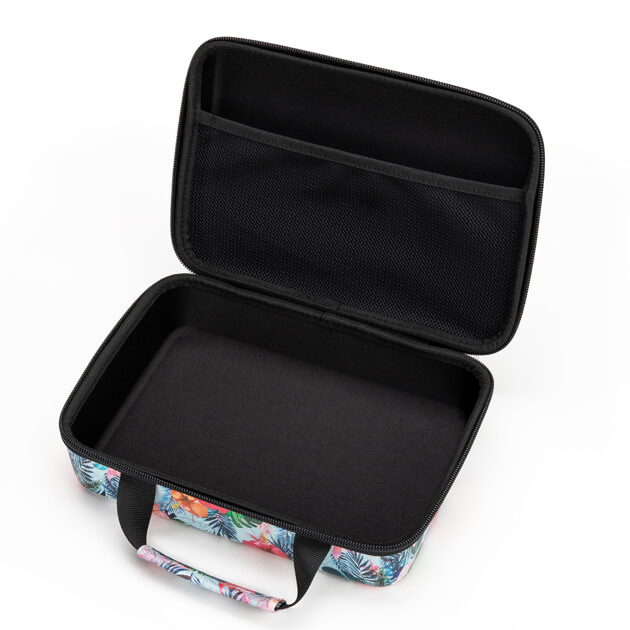 A neat look
We all want to have things that are aesthetically pleasing and that suit our vibe. When you go out, or travel, or even at home, you might want your things to be organized and stored in a safe case that is also simple and good to look at.
The EVA hard case manufacturers let you design your own custom EVA case. This means that you get to choose the size, shape, material, and looks of your custom EVA hard case.
The EVA hard case manufacturer is the best option for you if you want to buy a case that is very protective, long-lasting, good-looking, and built with your desired material and design. These cases are very protective and a great option to go for. If you are interested in buying a premium quality custom design EVA hard case, then check our website!