Efficient and secure shipping and delivery services are of paramount importance in today's fast-paced business world. With the increasing volume of shipments and the fragility of certain items, it is crucial to have a reliable packaging solution that ensures safe delivery. Introducing EVA cases – the ultimate solution for protecting fragile items during transit. These durable cases are designed to withstand the challenges of shipping and provide maximum protection, allowing businesses to deliver their goods safely and maintain customer satisfaction.
Challenges of Shipping and Delivery Services
In the world of shipping and delivery services, numerous challenges arise that can often compromise the safety and integrity of items being transported. From rough handling to unpredictable environmental conditions, various risks can lead to damage or breakage of delicate goods. Proper packaging is therefore crucial to ensure that fragile items reach their destination unscathed. The consequences of damaged goods can be highly detrimental, not only for businesses but also for customer satisfaction and loyalty.
The Superiority of EVA Cases in Shipping and Delivery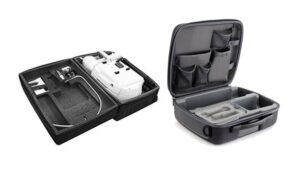 EVA cases emerge as a superior option for shipping and delivery due to their outstanding durability and reliability. Unlike traditional packaging materials, EVA (ethylene-vinyl acetate) material offers unique properties that make it ideal for protecting fragile items. Its high shock absorption ability ensures that vibrations and impacts during transit are minimized, preventing damage to delicate goods. When compared to other packaging options, EVA cases stand out due to their resistance to harsh environmental conditions and their ability to withstand rough handling.
Protecting Fragile Items with EVA Cases
Shipping fragile items requires meticulous attention to packaging. EVA cases prove to be a game-changer in this regard as they provide optimal protection. With their shock absorption properties, they act as a barrier against external forces that can potentially affect the integrity of fragile goods. The cushioning and impact resistance provided by EVA material guarantee that delicate items remain intact throughout the shipping process.
Customization Options for EVA Cases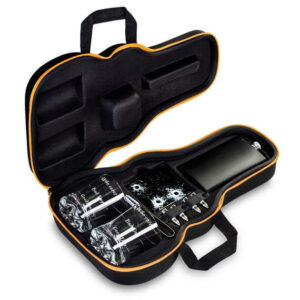 One of the key advantages of EVA cases is the flexibility they offer in customization. Businesses can tailor these cases to meet their specific needs by incorporating custom foam inserts. These inserts not only enhance protection but also help in organizing the items, thus maximizing efficiency. Additionally, custom-designed EVA cases provide branding opportunities, allowing businesses to showcase their logo and identity while delivering their products.
EVA Cases for Various Industries and Applications
The versatility of EVA cases makes them suitable for a wide range of industries and applications. Electronics, medical equipment, and automotive parts are just a few examples of sectors that can benefit from using EVA cases. For transporting sensitive equipment, fragile glassware, and valuable instruments, EVA cases provide the necessary protection and peace of mind.
Ergonomic Designs for Enhanced Efficiency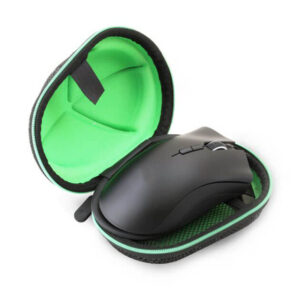 Efficiency in shipping and delivery operations goes beyond protection. It also includes ease of handling and reduced time spent on packaging and unpacking. EVA cases excel in this aspect as well. Their lightweight construction and comfortable handles make them ergonomic and user-friendly. These design elements contribute to increased efficiency, allowing for smoother operations and faster handling.
Long-lasting and Cost-effective Solution
Durability is a key factor when considering packaging solutions for shipping and delivery. EVA cases are known for their long-lasting performance, ensuring that businesses can use them repeatedly without the need for constant replacements.
When compared to alternative packaging materials, such as cardboard or bubble wrap, EVA cases prove to be a cost-effective choice in the long run. The potential drawbacks associated with other materials, such as susceptibility to moisture or easy tearing, further emphasize the value of investing in EVA cases for secure shipping.
Environmental Benefits of EVA Cases
While ensuring safe delivery is crucial, it is equally important to consider the environmental impact of packaging materials. EVA material offers several eco-friendly advantages over other options. It is recyclable and reusable, contributing to sustainable shipping practices. By choosing EVA cases, businesses can align themselves with environmentally responsible packaging solutions and reduce their carbon footprint.
Tips for Choosing the Right EVA Case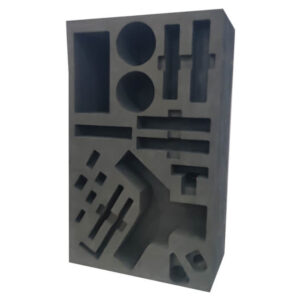 When selecting an EVA case for shipping and delivery purposes, several factors should be considered. These include the size, design, and features required to accommodate different items. Choosing between custom or off-the-shelf EVA cases is also an important decision, depending on specific needs and budget constraints. Cost-effectiveness and practicality should be at the forefront of the decision-making process to ensure that the chosen EVA case fulfills all requirements.
Conclusion
In today's fast-paced shipping and delivery landscape, protecting fragile items is paramount to business success and customer satisfaction. EVA cases rise to the challenge by providing a durable and reliable solution for safe delivery. From their unique shock absorption properties to their customizable design options, EVA cases offer the best packaging solution for shipping fragile items. By investing in EVA cases, businesses can maximize protection and efficiency in their shipping and delivery operations, ultimately leading to customer delight and a thriving reputation in their respective industries.