We have 15 years of experience in the design and production of backpacks, laptop bags, pet bags and various functional bags
Baiyang Custom bags manufacturer  has a professional bag design team, the team has more than 15 professional designers. each designer has more than 10 years of experience, you can send your drawings to us. Or if you have not drawing, then you can tell us your idea, we will find the best solution.
We have a professional team to control the product quality and delivery time, so that you can receive the goods on time, and ensure that every product is perfect .
Our minimum order quantity is 500 pieces for each color. (Please contact our customer service for the specific MOQ according to the shape and size)
We can design and produce many kinds of bags, including EVA cases, backpack, pet bag, duffle bag, makeup bag, fitness bag, neoprene sleeve, musical instrument bag, laptop bag, tablet bag, briefcase, medical bag, wallet, golf bag, cross-body bag and so on.
Baiyang Custom bags manufacturer provides customers with a variety of material solutions, including neoprene sleeve, Oxford cloth, canvas, leather, imitation leather, PVC, plaid, tarp and so on.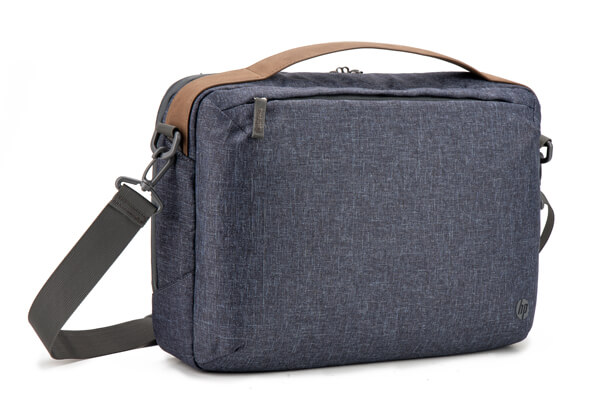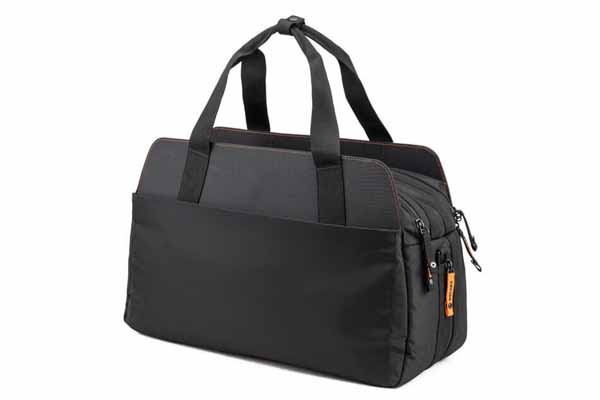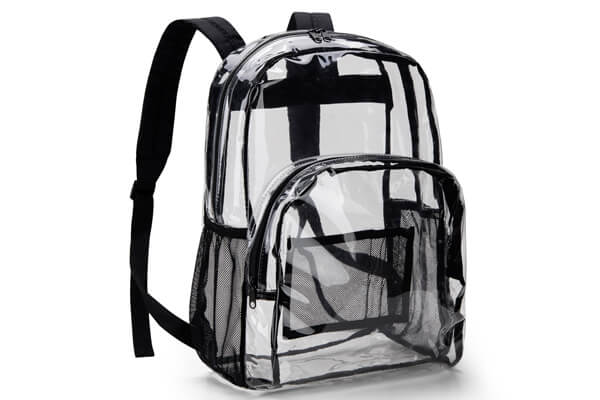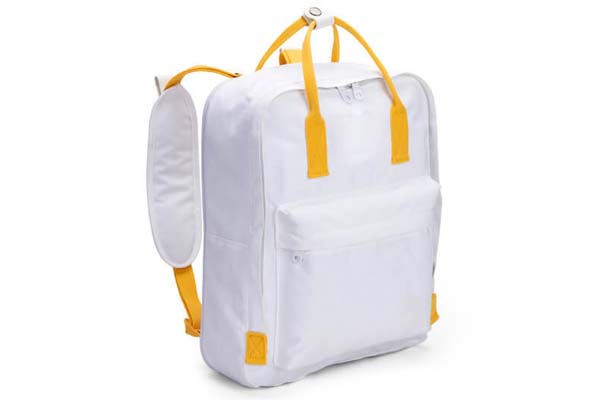 Bags can be customized to your requirements.
Please tell us your idea, we can customize your brand bags according to the requirements.
If your just has product but have not the drawing, you can talk to us first, we can give you professional reference advice.
With 15 years of experience, we can customize bags of any shape and function according to your needs.
Customize the straps
we have a variety of materials and processes for straps, combination the fabric and ribbon to achieve the best effect.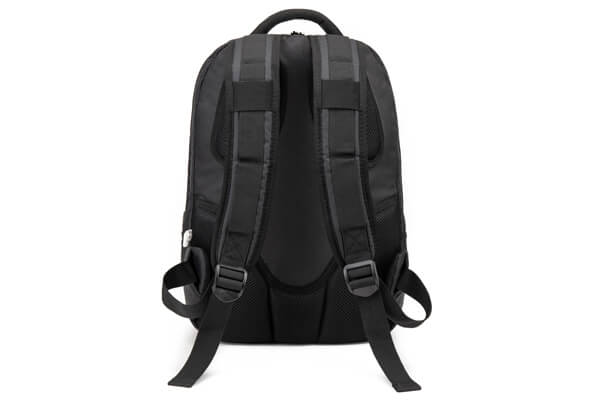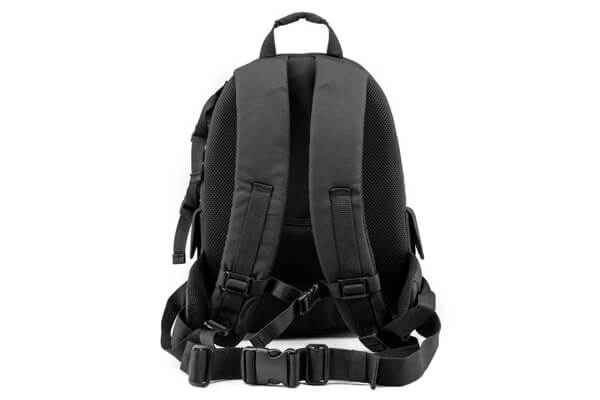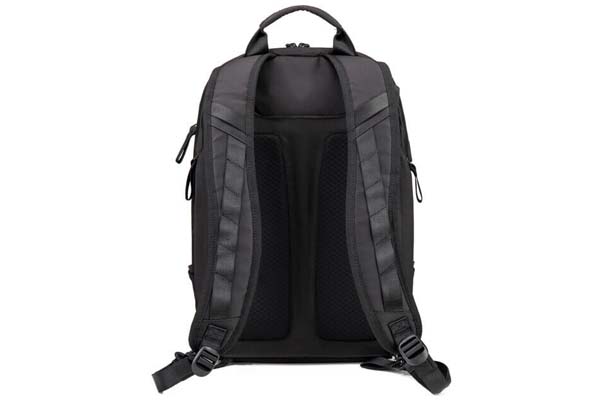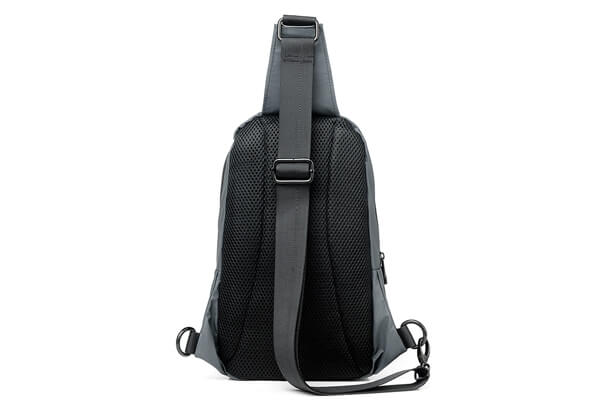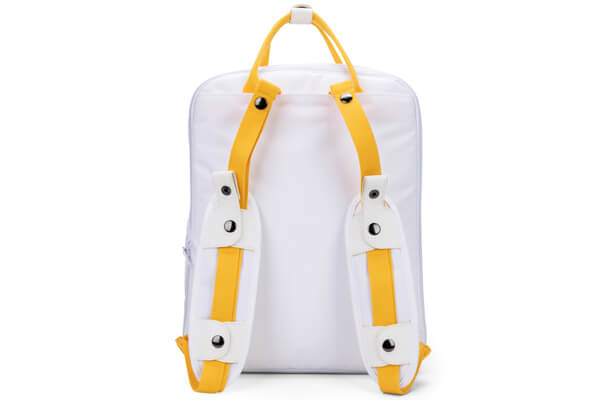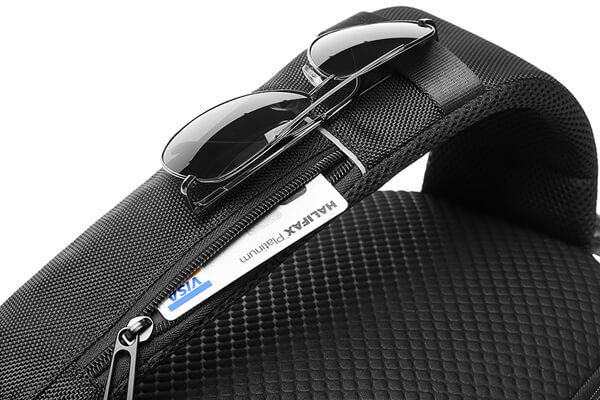 Custom logo
About the LOGO process, there are screen printing, embossing, woven mark, high frequency pressing, embroidery, metal plate, PVC rubber sheet, pressure concave, pressure convex.  If you need other LOGO schemes of craft, you can also tell us and we will solve them for you.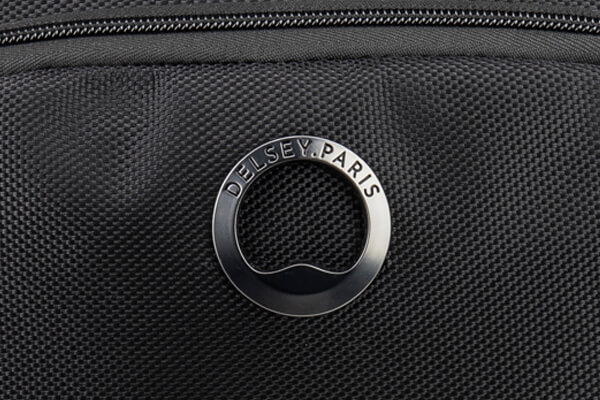 Metal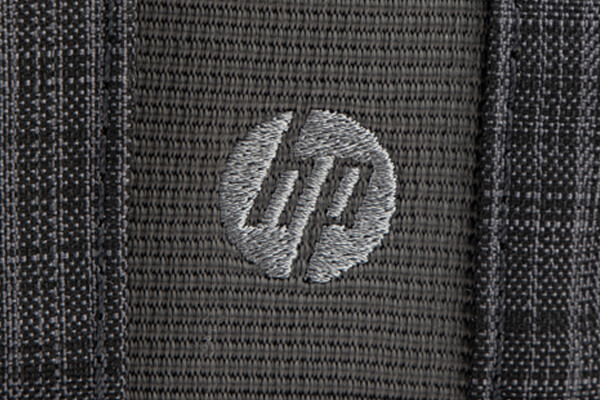 Embroidery-2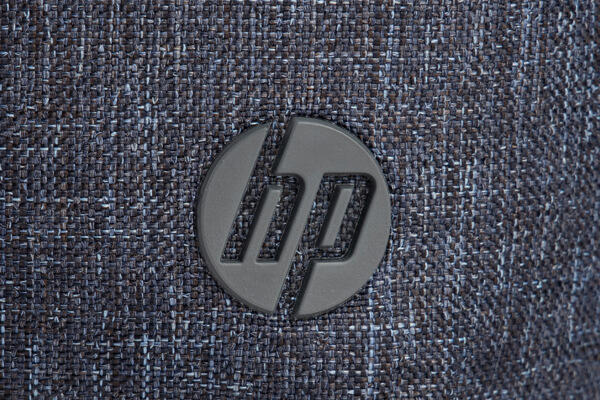 Plastic-1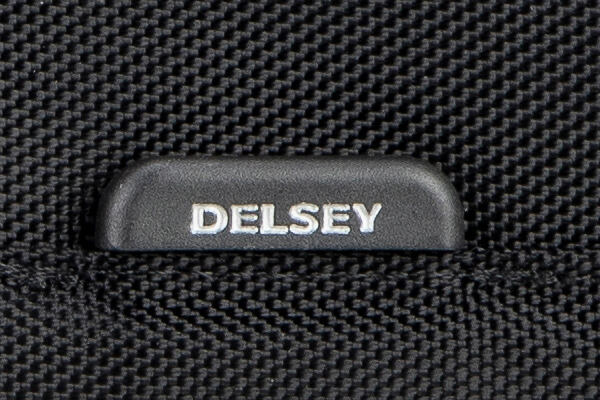 Plastic-2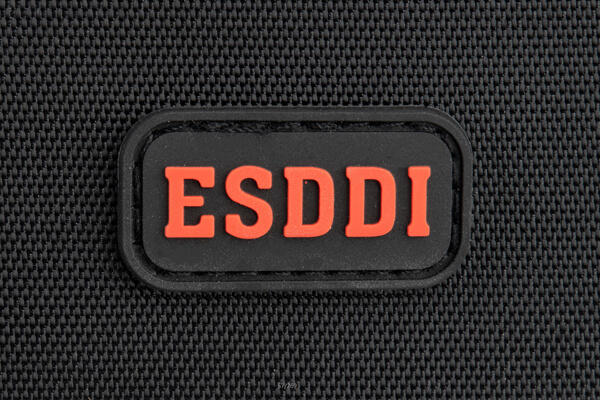 Sewing PVC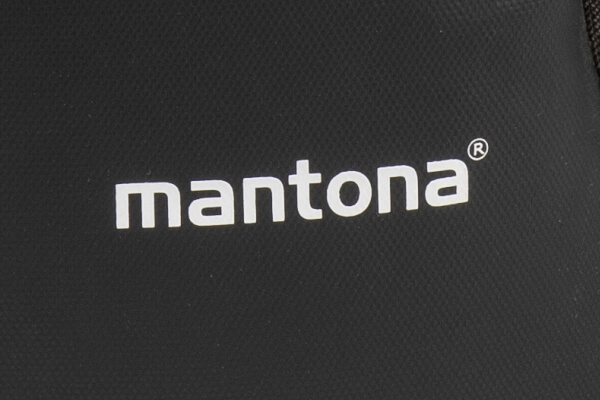 Silk Screen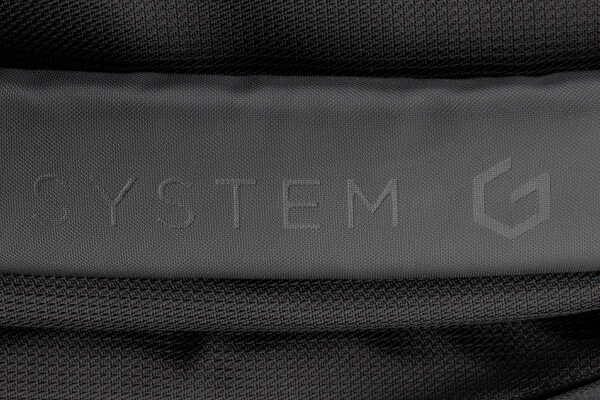 High Frequency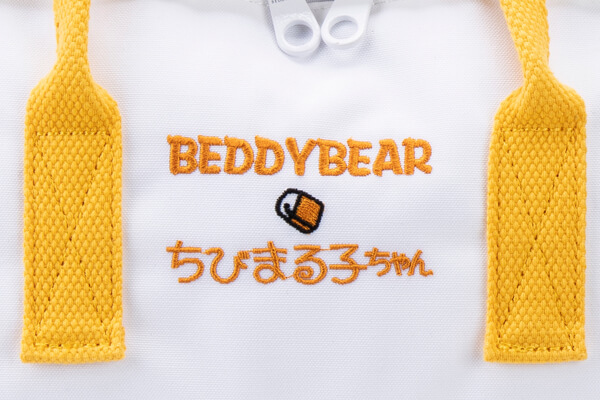 Embroidery
Custom USB charging port and headphone cable jack
If you need to put a lot of electronic equipment in your bag, we can add USB port and headphone jack on the outside of the backpack. We will match the location and quantity according to your needs.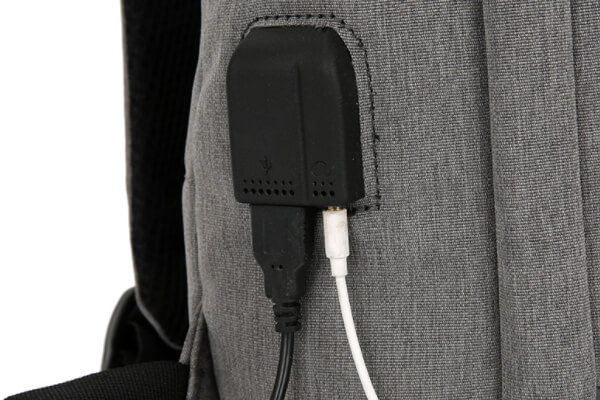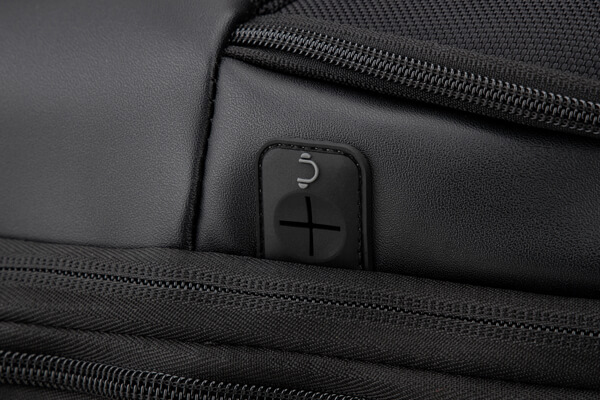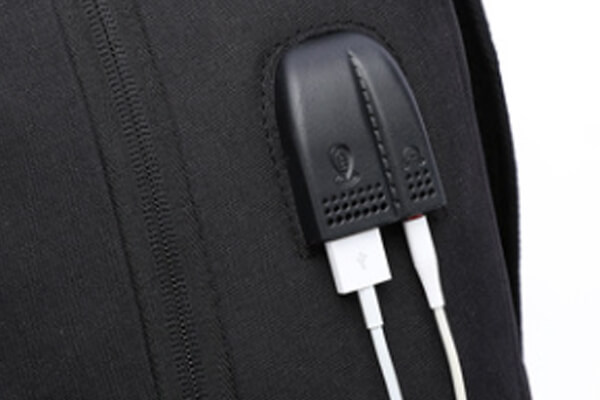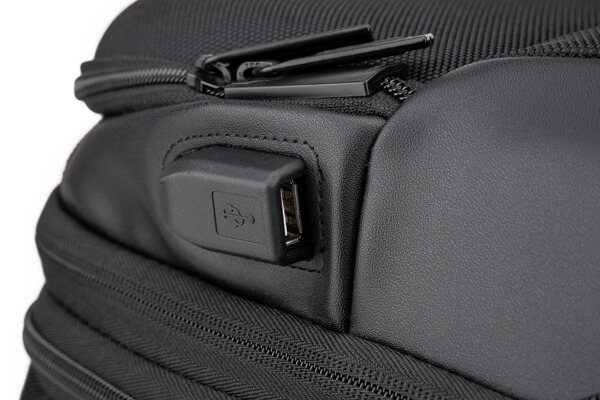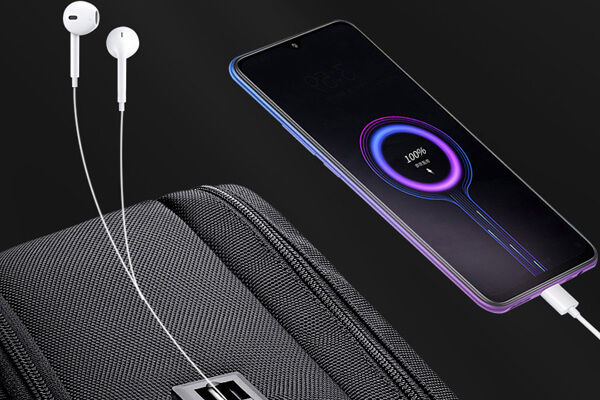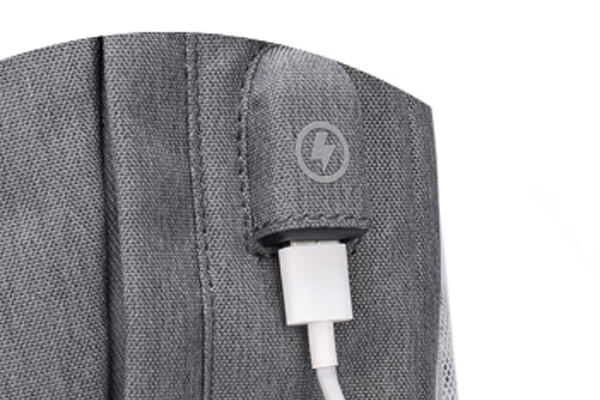 Custom the mash bag for Water bottle
Backpacks generally need to be designed on both sides of the water bottle, We will choose the mash material or other material to make the design.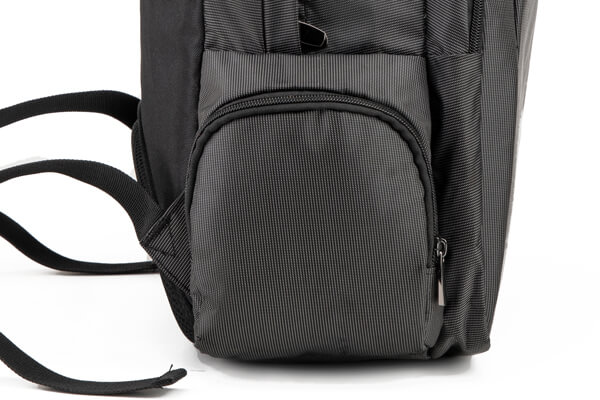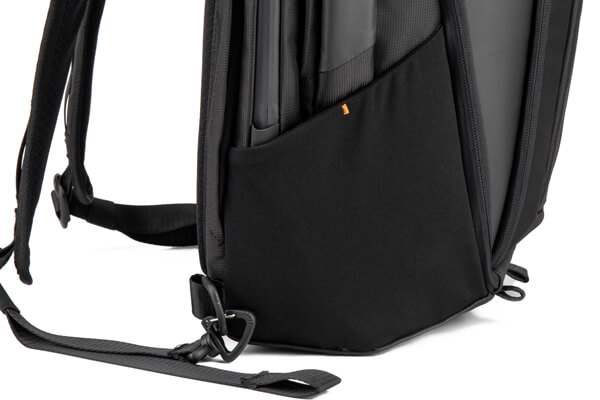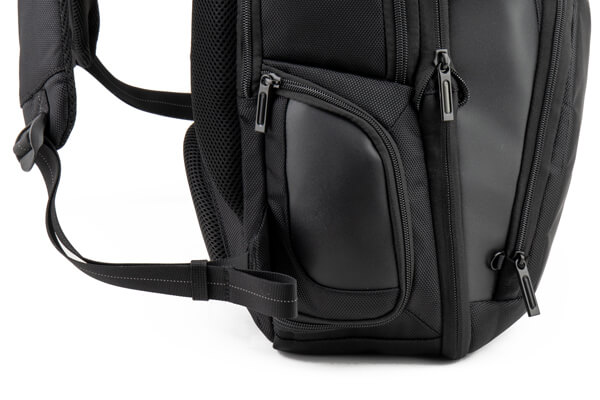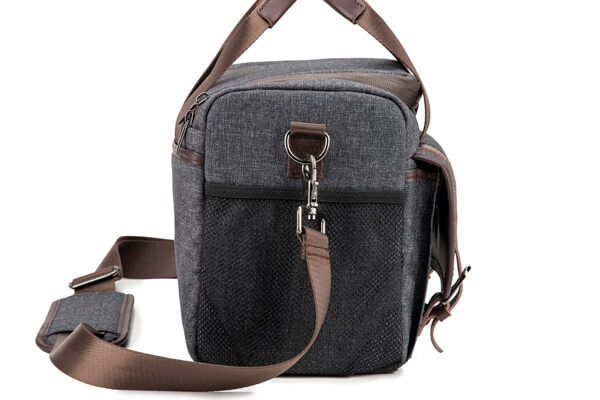 Custom zippers and pullers
We usually provide different zipper solutions according to customers' requirements. We have cooperated with dozens of zipper brands, including YKK and SBS.  If you need zippers of other brands, you can also ask us.
The zipper is divided into rubber tooth zipper, nylon zipper, metal zipper, waterproof zipper and so on. There are also many choices for the pull head.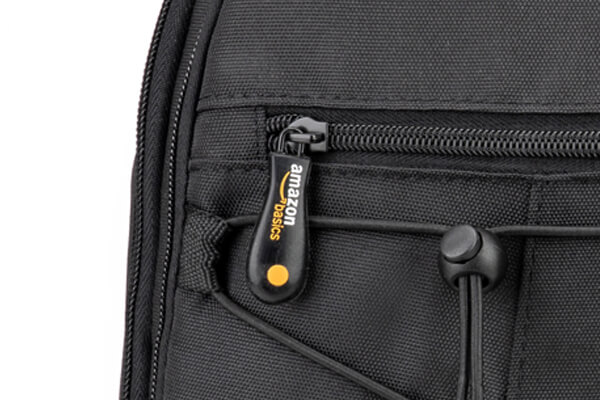 Zipper With LOGO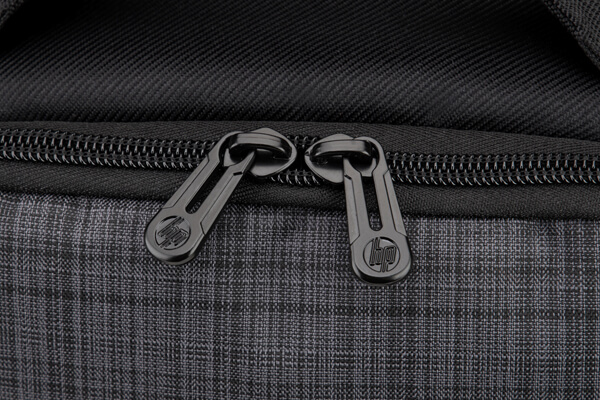 Custom LOGO Slider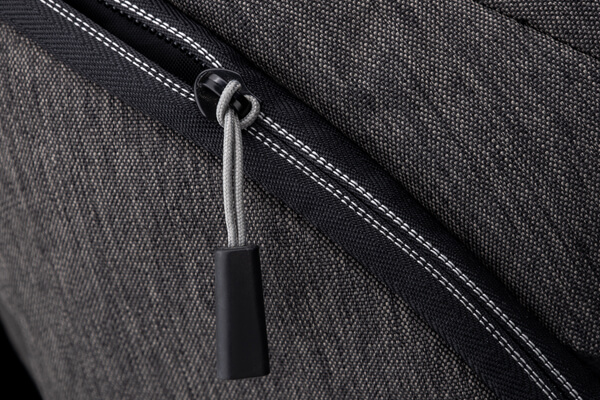 No Pull Tab Slider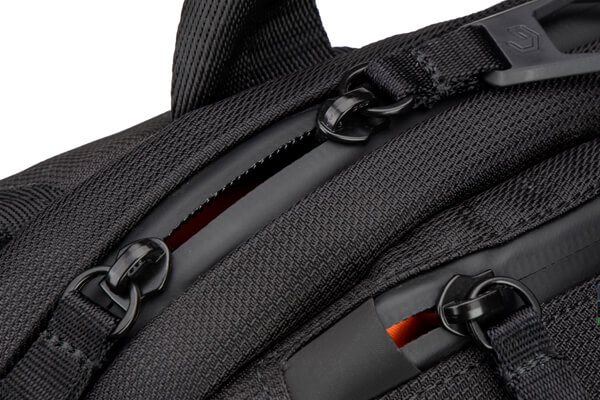 Sbs Waterproof Zipper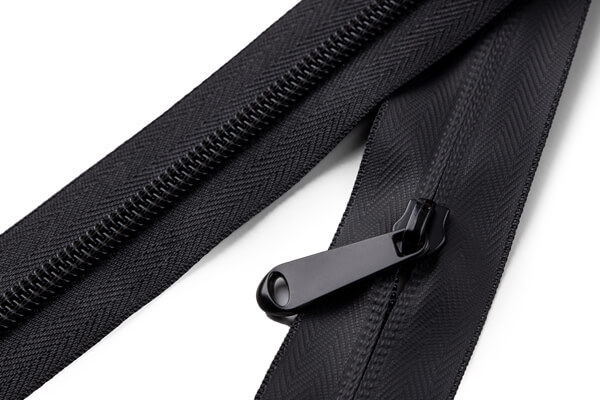 Reverse Wear Waterproof Zipper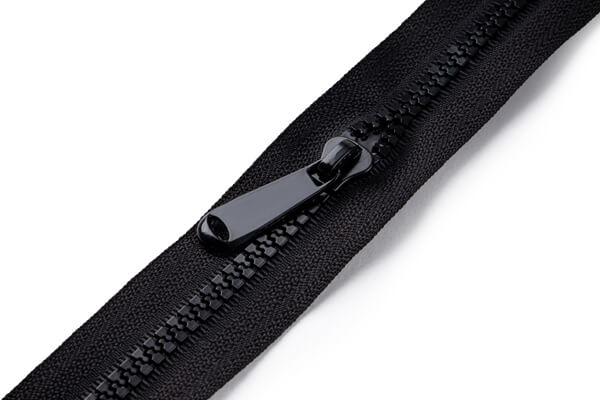 Resin Zipper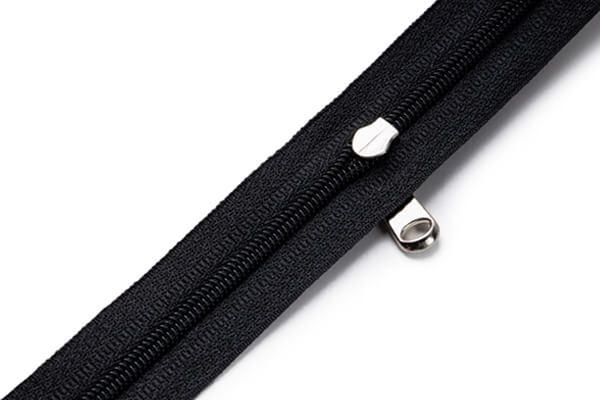 Nylon Reverse Zipper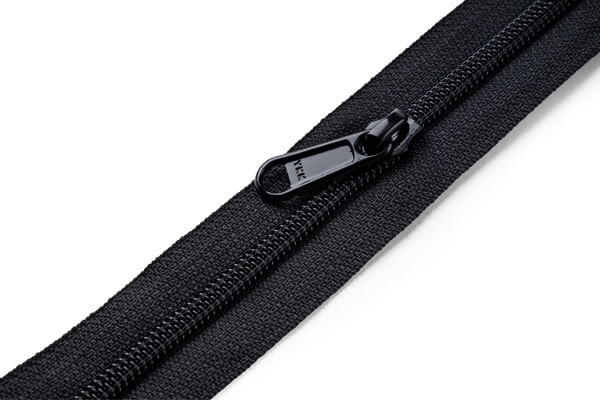 YKK Nylon Zipper
Custom internal pockets
Different bags have different internal structures. We will design pockets with different materials and functions for customers, including mash pockets, inside cloth bag, computer compartment, ID bag, phone bag and pen position.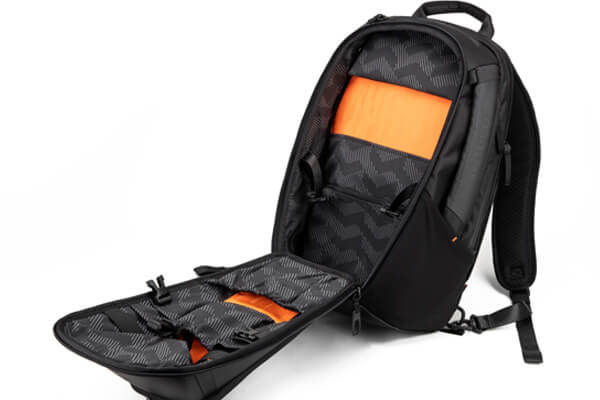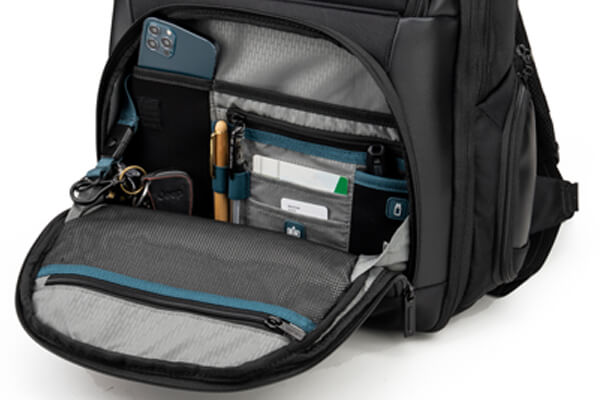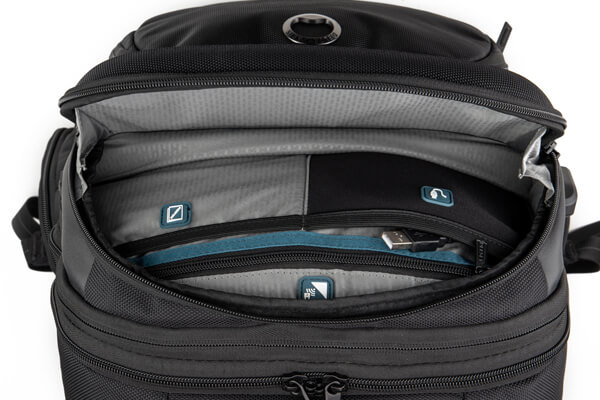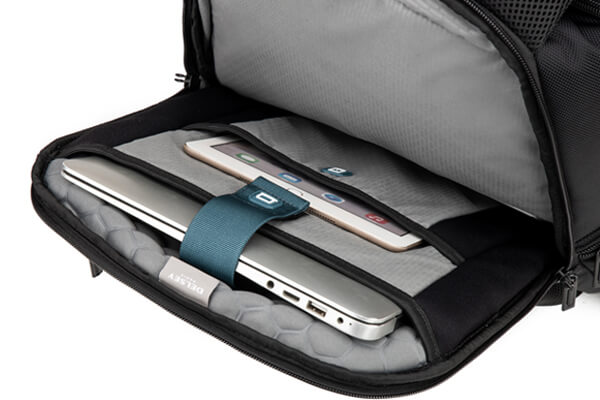 Customized external accessories
The bag has many external accessories, some thing like: handle, pull rope, bottom pads, password lock and so on.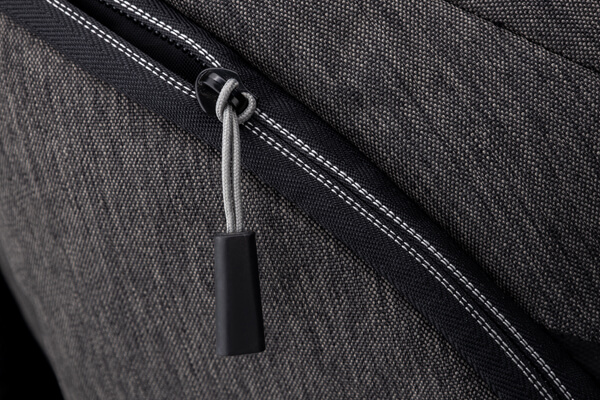 Pull The Rope
Handle-1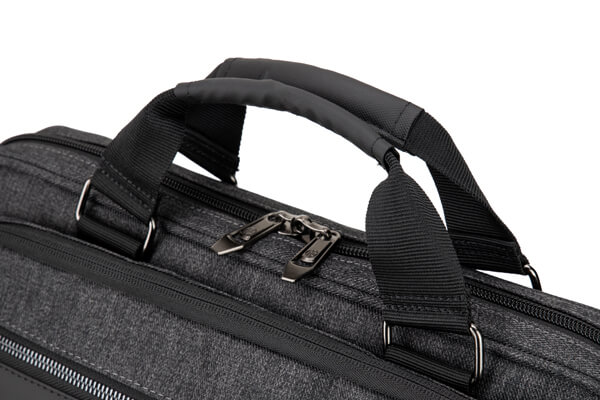 Handle-2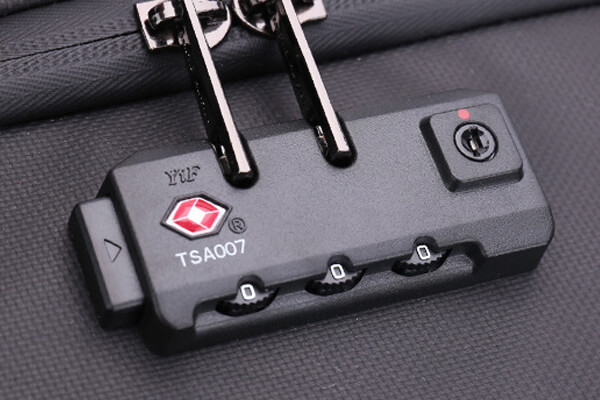 Combination Lock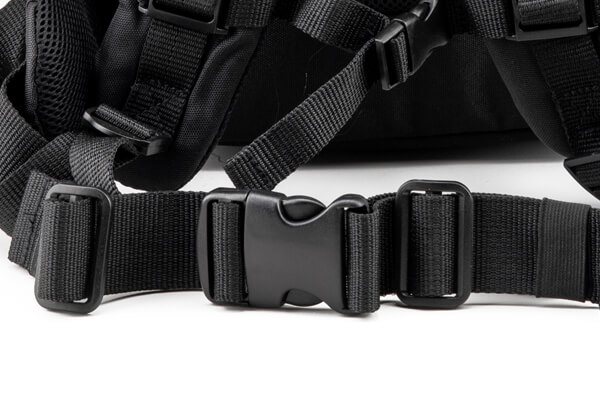 Buckle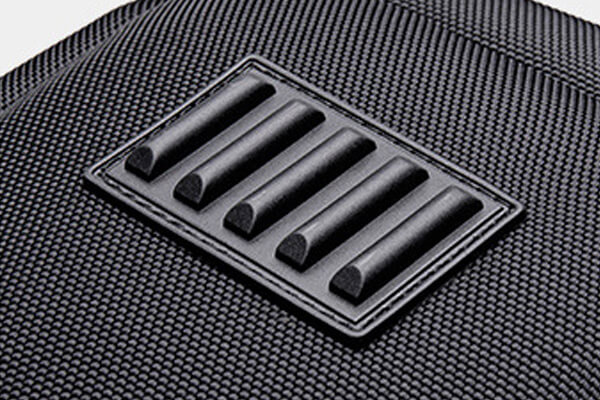 Bottom Foot Guard
Ordering process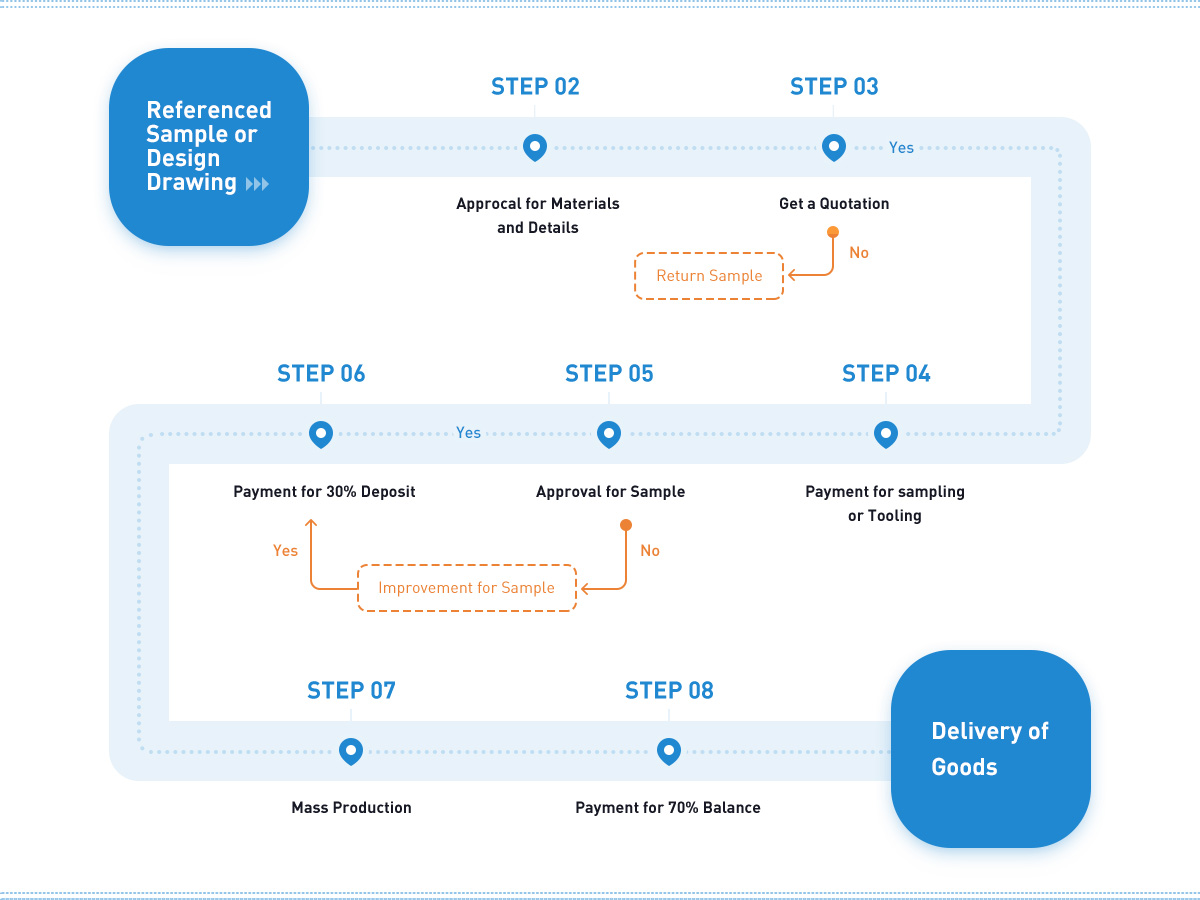 Our factory
We are a manufacturer with 15 years experience in customizing bags and EVA cases. The factory has more than 8000 square meters of production workshop, and we can produce 100,000 pieces product for each month. We have good cost control department and quality control department to ensure the best quality of our products.